Equality and Inclusion
Everyone is welcome in our school
Children arrive in school from a wide range of starting points, bringing and sharing different strengths and challenges. Every child is wonderfully unique and we encourage our children to embrace and celebrate their individuality. All pupils are treated with equality. All children are treated according to their needs.
Child Equality Act 2010 ensures there are 9 protected characteristics and Leftwich Community Primary School is committed to:
Eliminating discrimination, harassment and victimisation; (ongoing)
Promoting equality of access and opportunity within our school and within our wider
community; (ongoing)
Promoting positive attitudes to difference and good relationships between people with
different backgrounds, genders, cultures, faiths, abilities and ethnic origins.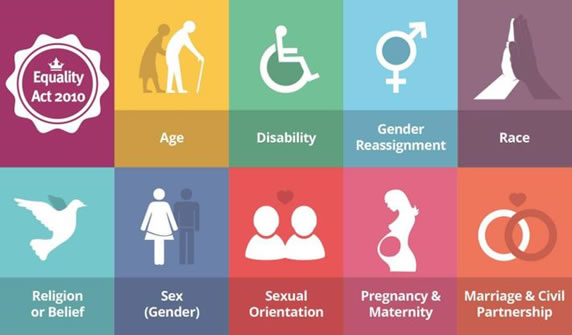 It is our aim to deliver a curriculum that enables children to understand the benefits that exist in a society where diversity and difference are celebrated. Furthermore, we aim for our pupils to want to be part of that society.
Teaching Equality
Using picture books, we promote kindness towards others and explore themes of diversity and equality in a child-friendly, age-appropriate way. More detail about the texts we use for each year group can be found in our curriculum overview.
The Northwich Education Partnership has funded one copy of each of the No Outsiders books and training for teachers at Leftwich.
1decision
Through our PSHE curriculum we aim to develop each pupil's self-esteem as well as their appreciation of the views, opinions, religions and cultures of other people. They are taught to be increasingly aware about their own rights, respects and responsibilities leading to pupils becoming life-long learners who make a positive contribution to our world, preparing them for life in modern Britain.
We use a programme called 1decision to support the PSHE development in our school. 1decision is a comprehensive and engaging programme which enables pupils to explore various topics in a safe and educational environment.
Emotional Literacy Support Assistant
Miss Janine Eccles is the school's ELSA and supports children whose emotional or social difficulties exceed the responsibility or expertise of a class teacher. Capacity in school is not infinite and we will prioritise her support towards children whose needs are adversely impacting on learning and achievement here in school. We will contact parents of carers of children we think would benefit from ELSA sessions. Parents wishing to discuss support for their child should speak to the deputy headteacher / SENCo if they think their child might benefit from support.
Play Therapy
Mrs Beth Humphries is our resident Play Therapist.
Play Therapy, uses play and creative arts as a tool for children to explore their thoughts and feelings within a safe, accepting environment. Using play therapeutically and in a non-directed way, encourages non-verbal communication as a less confronting and more comfortable approach for communicating for many children, allowing them to communicate verbally and progress at their own pace. Through this approach, play therapy helps to regulate behaviour and feelings and improve social skills amongst other benefits.
Children who have a variety of social and emotional difficulties, or may have experienced trauma in their lives, may be referred for play therapy. Children can only access play therapy with the consent of parents, following a consultation between school and adults with parental responsibility.
Our School Dog, Elsie
Numerous research studies have shown the benefits of therapy dogs in schools. Therapy dogs have been working in schools for the past 5 years across the UK. However, they have been commonplace in schools in the USA and Australia for many years.

Evidence indicates that benefits include:
• Cognitive – companionship with a dog stimulates memory, problem-solving and
game-playing
• Social – a dog provides a positive mutual topic for discussion, encourages
responsibility, wellbeing and focused interaction with others
• Emotional – a school dog improves self-esteem, acceptance from others and lifts
mood, often provoking laughter and fun. Dogs can also teach compassion and
respect for other living things as well as relieving anxiety.
• Physical – interaction with a furry friend reduces blood pressure, provides tactile
stimulation, assists with pain management, gives motivation to move, walk and
stimulates the senses
• Environmental – a dog in a school increases the sense of a family environment, with
all of the above benefits continuing long after the school day is over.

Reading to dogs has been proven to help children develop literacy skills and build confidence, through both the calming effect the dog's presence has on children as well as the fact that a dog will listen to children read without being judgemental or critical. This comforting environment helps to nurture children's enthusiasm for reading and provides them with the confidence to read aloud.
Files to Download