Safer Internet Day 2020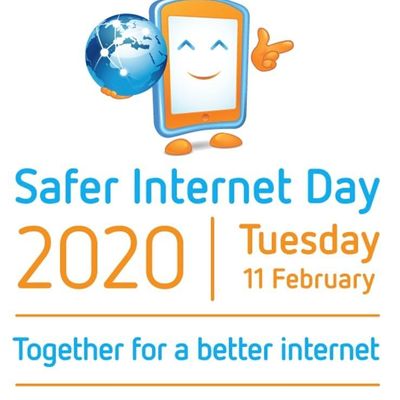 Today we are supporting Safer Internet Day 2020. Children in all classes are taking part in activities to make sure they all know how to stay safe online. They are learning about digital footprints and how to be careful about the information they share about themselves. Children are also learning about the legal or recommended ages for some of the apps and programs they use. Clcik on the following links for some top tips on how to keep children safe. Also check out our ESafety page which can be found in the 'Parent Information' in the drop down menu on this website.
https://www.vodafone.co.uk/mobile/digital-parenting/screentime
https://www.saferinternet.org.uk/safer-internet-day/safer-internet-day-2020/safer-internet-day-2020-top-tips
Please click on the buttons below to see the letters we have recently sent to two classes about children's use of apps and time spent online.
Files to Download